Tomorrow is a big day for gaming, whether it's on console or PC. Eight games come out tomorrow and they are all of various genre's and stature. We have some big games like Dead Island, Resistance 3 and Warhammer, then some lesser known but still popular games like Disgaea 4: A Promise Unforgotten, Rise of Nightmares, Might and Magic Heroes VI, Driver: San Francisco and Rugby World Cup 2011. Some of these will most definitely not be great games, but nevertheless they will all grace us with their presence tomorrow and be bombarded by reviews. So here's a head up on all of these games and some basic info for each.
Might and Magic Heroes VI
Developer: Ubisoft
Platform: PC
Price Tag: $49.99
Genre: Turn Based Strategy/RPG
Might and Magic is a long running series, it started in 1995 with 3d0 as it's developers. It was later sold to Ubisoft and that's where it stands now with Heroes VI. It is a series that made critical acclaim with M&M Heroes III, but ever since then the series has lost it's magic and addictive qualities. Sure, M&M Heroes V was a decent game, but it just didn't have the same great qualities that the older games had. With Heroes VI they are hoping to reinvigorate their audience and so far, with the beta and demos, they have been receiving mostly praise. It is still a turn based strategy, like the rest, and it includes a lot of depth, depth that lies in town management, multiplayer, single players persistent campaign, character customization or the world that they have created. Here's to hoping this is a great game, it comes out tomorrow for retail and digital distribution. Here is our preview from the beta.
Main Website: http://might-and-magic.ubi.com/heroes-6/en-US/home/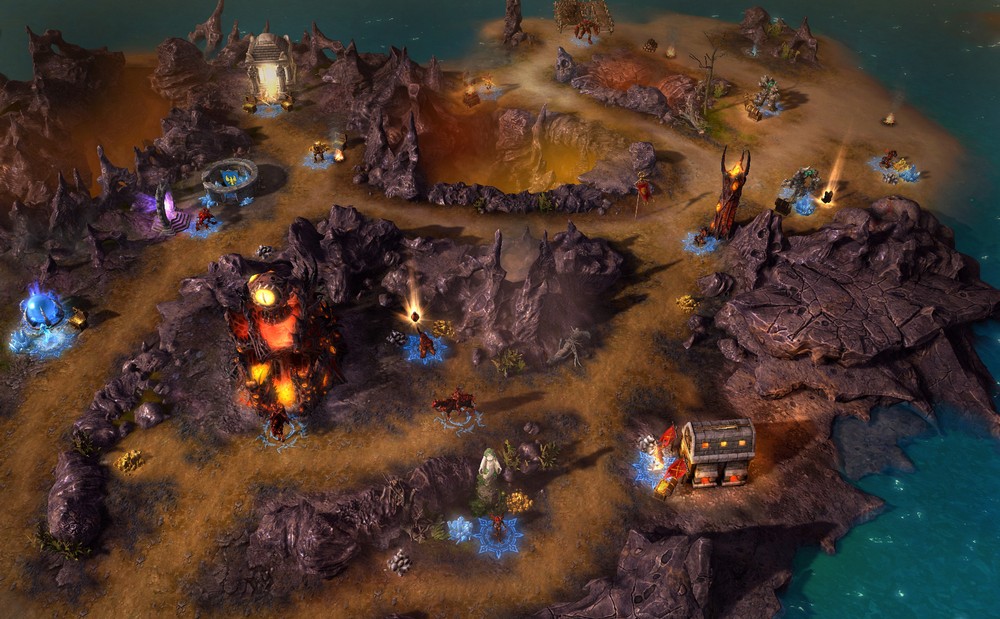 Developer: Sega
Platform: Xbox 360
Price Tag: $49.99
Genre: Action Horror (Motion)
Rise of Nightmares is a first person action horror game for Kinect. It is one of the first decent looking motion controlled games for the Kinect since it's release. The style reminds me of house of the dead, except a lot of melee weapons, blocking and beating down zombies/monsters. It is being made by Sega and we saw it showcased at E3. While it did look pretty interesting I don't know if it will stand up well to other full retail games, but it has promise. We will see how the reviews turn out for this game, but it could be the first game to actually make the Kinect seem worthwhile. Screenshots don't do this game justice, so watch this E3 video.
Main Website: http://www.sega.com/games/rise-of-nightmares/
Developer: Ubisoft
Platforms: PC, Xbox 360, PS3, Wii
Price Tag: $39.99 - $59.99
Genre: Sandbox Racing Game
Driver is sandbox type of racing game, similar to the Need for Speed or Burnout Series, except it is distinctly different from both of those other two racing series. I've never played any of the Driver games so I cannot claim to know much about the game, except for what I've researched, and this new Driver has received pretty good reviews so far. It seems to offer slick visuals, strong controls, a good story, but bugs and some poor design choices keep it from being great. It seems like it might be a decent racing game and there sure hasn't be many lately, but if you are more inclined towards Gran Turismo kind of racing games than you should probably stay clear of this one; Driver steers more towards arcade than realism. One thing is for certain though, this game is a looker.
Main Website: http://driver-thegame.ubi.com/driver-san-francisco/en-GB/home/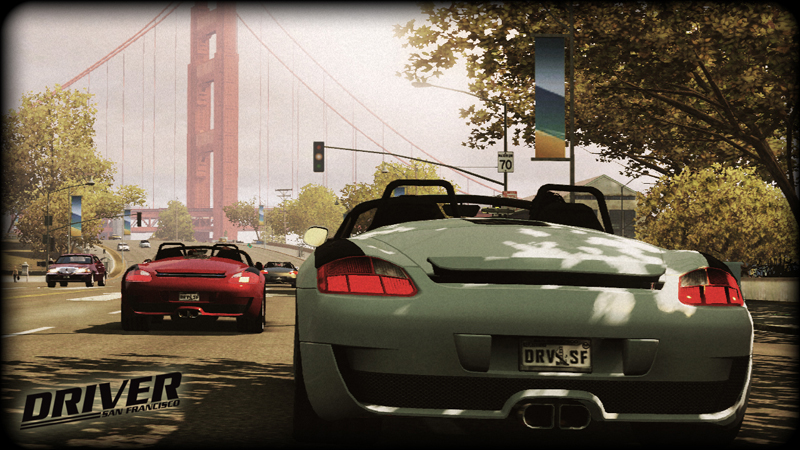 Developer: Insomniac Games
Platform: PS3
Genre: FPS
I have fond memories of playing the first Resistance game with my friend, but I clearly recall single player being very mediocre without a friend at your side. Resistance 2 improved upon single player by making the gameplay and story stronger. Resistance 3 looks to improve upon everything; more interesting weapons, attractive gameplay, impressive multiplayer, new aliens to fight, familiar environments and a story that seems easy to invest in. No one has reviewed Resistance 3 yet so who knows how it will turn out, but we played it at E3 and had a good time. I'm hoping this Resistance is the strongest of the series and will be another great PS3 exclusive.
Main Website: http://www.insomniacgames.com/games/resistance-series/resistance-3/
Developer: 505 Games and HB Studios
Platforms: PS3, Xbox 360
Price Tag: $49.99
Genre: Sport Simulation
I know absolutely nothing about this game, so here are all the basic details for the game. The one and only official game of the Rugby World Cup. In this game you have twenty of the official teams to choose from, and player/team editor and three commentary teams. There are five games modes offered as well : Tournament, International Test, Warm-Up Tour, Place Kick Shootout and online play. The same developers as Rugby 08 made this game, so if you liked that one than you can look forward to this one. For more info take a glance over at the main website.
Main Website: http://rwc2011game.com/usa/#
Warhammer 40K: Space Marine
Developer: Relic
Platform: PS3, Xbox 360 and PC
Price Tag: $49.99 - $59.99
Genre: Third Person Shooter
We have written quite a bit about this game, whether it's demo impressions, E3 impressions or general news. Needless to say, we are both looking forward to playing Warhammer 40k: Space Marine and we are both hoping that it will be a great game. This a high production action adventure third person shooter set in a grim dark wonderful universe, it also has some fantastic voice actors and the possibility an interesting story. I only hope that multiplayer will make up for the lack of an cooperative campaign. Check out our demo impressions here.
Main Website: http://www.spacemarine.com/
Developer: Techland
Platform: PS3, Xbox 360 and PC
Price Tag: $49.99 - $59.99
Genre: Zombie RPG/FPS
Dead Island is another game that we both have been quite excited about. Me and Adam have been intrigued with the prospects of it ever since we played it at E3. It's a zombie game that takes it's rpg elements seriously and that may bite in butt in the end, because it also has a large emphasis on melee and ranged combat. When we played it at E3 it felt incomplete, but promising and interesting. The gameplay wasn't solid and the story wasn't anything new, but the idea of an open world zombie scenario that you could play with friends was very exciting. Some reviews of Dead Island have already been circulating, it seems to be averaging out at 8 out of 10, but Adam and I are both going to be playing it tonight and hopefully we can bring some solid impressions, and video, in the next two days.
Main Website:
http://deadisland.deepsilver.com/deadisland.php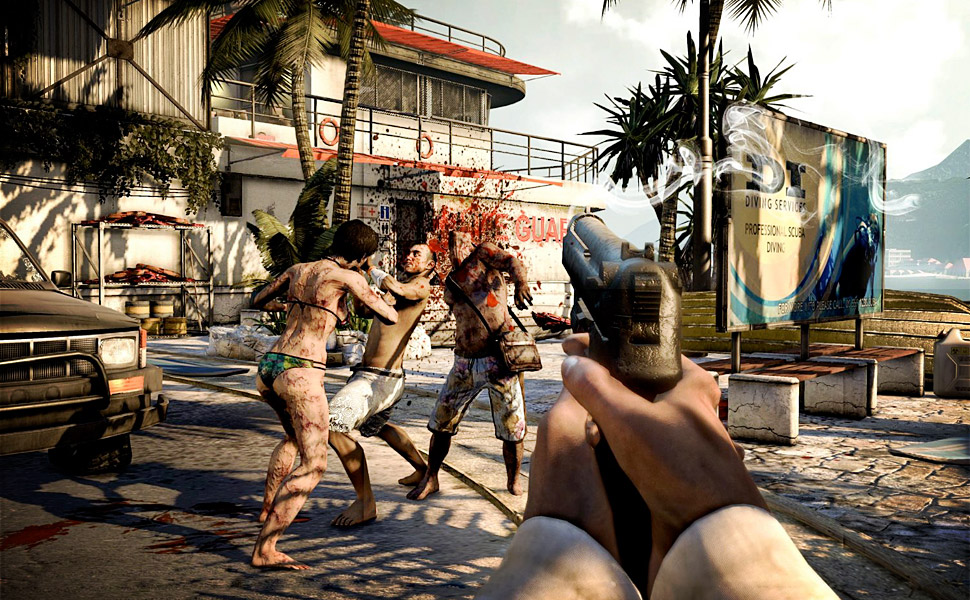 Disgaea 4: A Promise Unforgotten
Developer: Nippon Ichi Software
Platform: PS3
Price Tag: $49.99
Genre: Turn Based RPG/Strategy
Like I said in this overview I did yesterday, I don't know a lot about Disgaea, having not played the series since the very first game on PS2, but it is still attractive and addicting looking. It is turn based, but it is full of action, witty humor and a colorful yet dark netherworld. This is a PS3 exclusive and it has already done well in Japan. I hope this game gets some good reviews so I can give the Disgaea series a chance, but for now I'm still not sold on the new game. Although, you should definitely take a look for yourself and see if it piques your interesting, because if it does then there is a lot to learn and like about this game.
Main Website: http://disgaea.us/d4/
As I've been typing this all, Dead Island and Warhammer 40k: Space Marine have both been released...so off I go. Thanks for reading and be back with more news tomorrow.
-Written by Sean Cargle