The folks over at
Freeworlds: Tides of War
have decided to push back the release of this gorgeous Star Wars modification for
Freelancer
. I may have mentioned Tides of War before, but it's been quite a while, since then they have had numerous updates and a couple of new trailers that I will gladly share. Most importantly though the release has been pushed back because they were originally planning to release the mod this December, but as many of you know Star Wars: The Old Republic releases on December 20th, so they were quite afraid of the behemoth stealing their hard earned glory. They have now pushed the game back to Spring 2012. If you are thinking, what the hell is Freeworlds: Tides of War and why should I care, well let me go over the game and share the reasons why it looks fantastic.
Sure Freeworlds: Tides of War is only a modification but it is a huge and massive conversion of Freelancer, changing almost everything about it but still keeping the same style of combat that people enjoyed from the original, while of course adding on their own improvements and unique touches. Tides of War is also going to be multiplayer based, throwing in up to one hundred players in an open world space environment. It goes without saying that all of the ships, buildings and effects will all be based off of Star Wars. Tides of War uses the Freelancer engine to bring some greatly higher quality graphics, suprisingly getting the game to use Directx9. There will be one hundred and four flyable ships and a dynamic economy that will be prevalent throughout the universe. There will also twenty three systems to explore and fight in, like Coruscant. Along with flying little ships you will also be able to fly capital class ships, which you must watch in the trailer below (1:04 in).
Official Freeworlds: Tides of War Teaser Trailer - Mod DB
The original Freelancer game was pretty beloved among PC gamers, it came out 2003 and people still enjoy it quite a bit, but Tides of War takes that old engine and seems to push it to its maximum potential. Check out these comparisons shots below just to see how different it look.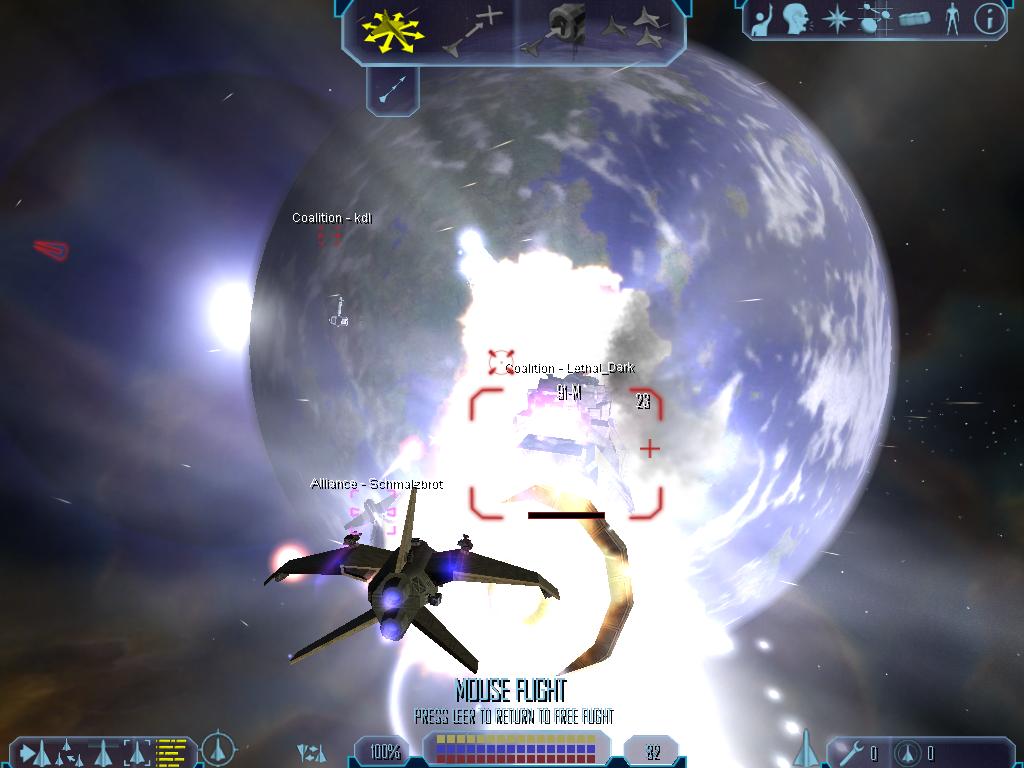 Vanilla Freelancer
Freeworlds: Tides of War
The mod looks fantastic, but unfortunately we have to wait a little longer. Last but not least is this new Imperial Star Destroyer trailer. They have spent over forty hours making custom and specular maps for the Star Destroyer, in order to slim off some of the load that is created by this huge spectacle. Check out this trailer and thanks for reading. Will be back with some more news shortly. For more info on the mod check out the website or moddb page.
Imperial Star Destroyer Normal Map - Mod DB
Main Website:
http://www.freeworldstidesofwar.com/#
MODDB Page:
http://www.moddb.com/mods/fwtow
-Written by Sean Cargle