Fray's slogan is simultaneous squad tactics, which represents the vaguely X-Com style gameplay. In Fray you control a squad of futuristic soldiers, which can be made up of six different classes, and it is turn based, but it does not use old school turn based mechanics. If you have played Frozen Synapse you can immediately relate it to that, because both games use a turn based system in which each players turn takes place simultaneously. Each squad will only let you use four soldiers, of the six classes, and you have to use each soldier with tactics in mind. Each class has different abilities, armor, weapons and weaknesses. Each turn has two phases: the definition phase ,where you set everything into motion, and the resolution phase, where you see everything take place in real time. Fray is for PC and Mac and it is just entering beta. It is definitely a fast turn based game that may entice people who don't wanna go through something as slow as Jagged Alliance, Silent Storm or X-Com. Before I talk about it anymore take a look at this gameplay video form the alpha to see how the game looks.
Fray, at the moment, is entirely multiplayer based. There are team death match and deathmatch modes, both of which be played with 2-4 players. The game doesn't have a release date yet, but it is on Desura already and they are currently running a promotion that let's you purchase a 2 pack of the game for the less the price of one copy. I am really hoping that they add an email type of feature to Fray, much like Frozen Synapse, since being able to take your turns at your own leisure without having to commit to an entire match is always a good option.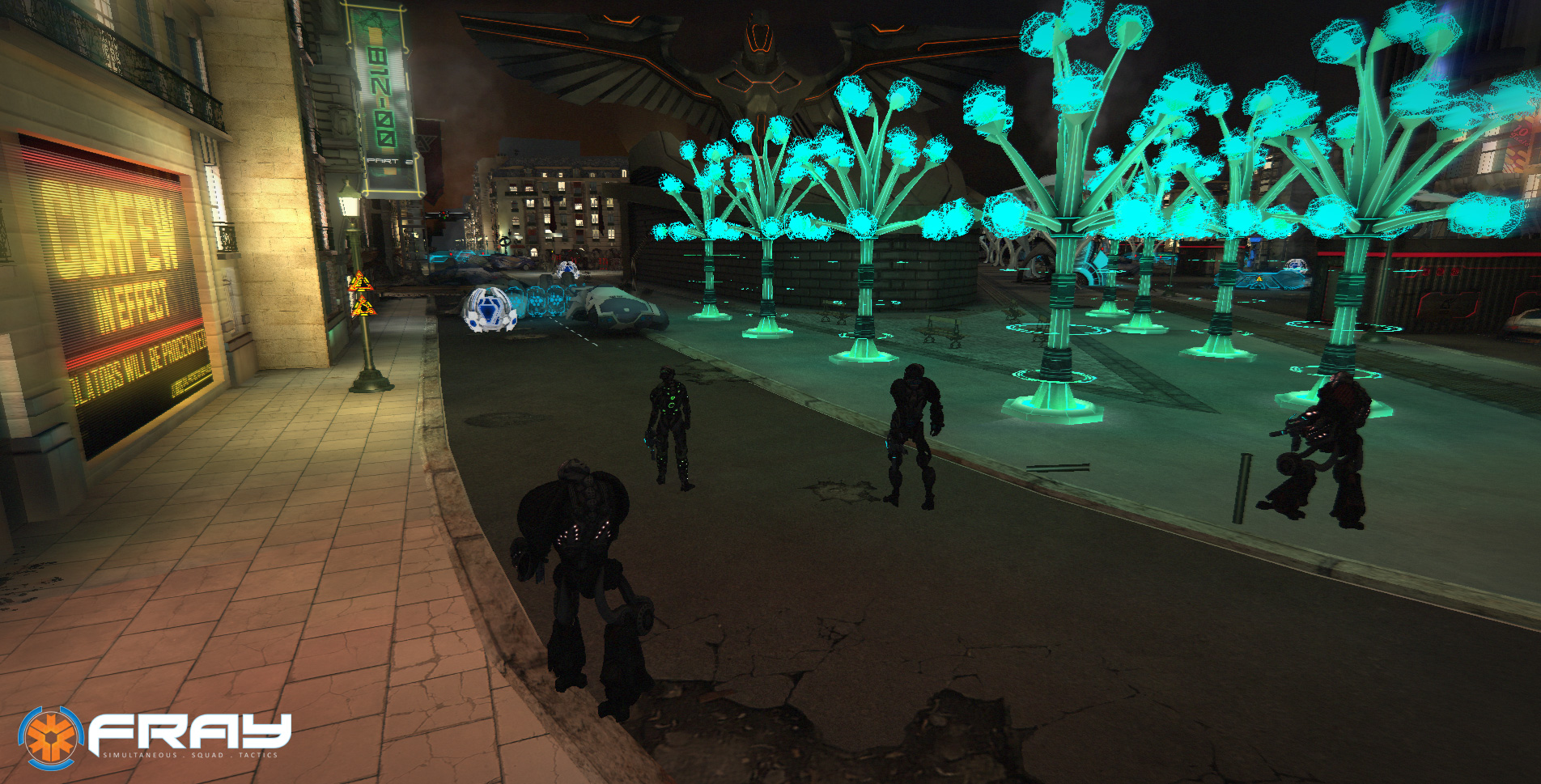 Now finally for the news on the beta. Two days ago Brain Candy announced that Fray has left alpha and is entering the beta stage of development. With this stage they have opened up the game to anyone who signs up for it. The beta is a multiplayer beta and all you have to do is go over to their website and click on the Join The Beta Now link on the right side of the website. You can download the beta using Desura or you may download it directly in the middle of this news post. I'm gonna be checking it out this weekend and I will likely put up some video and do some impressions of it when I get a chance. Thanks for checking this out and let me know what you think of it.
Main Website: http://www.fray-game.com/
-Written by Sean Cargle