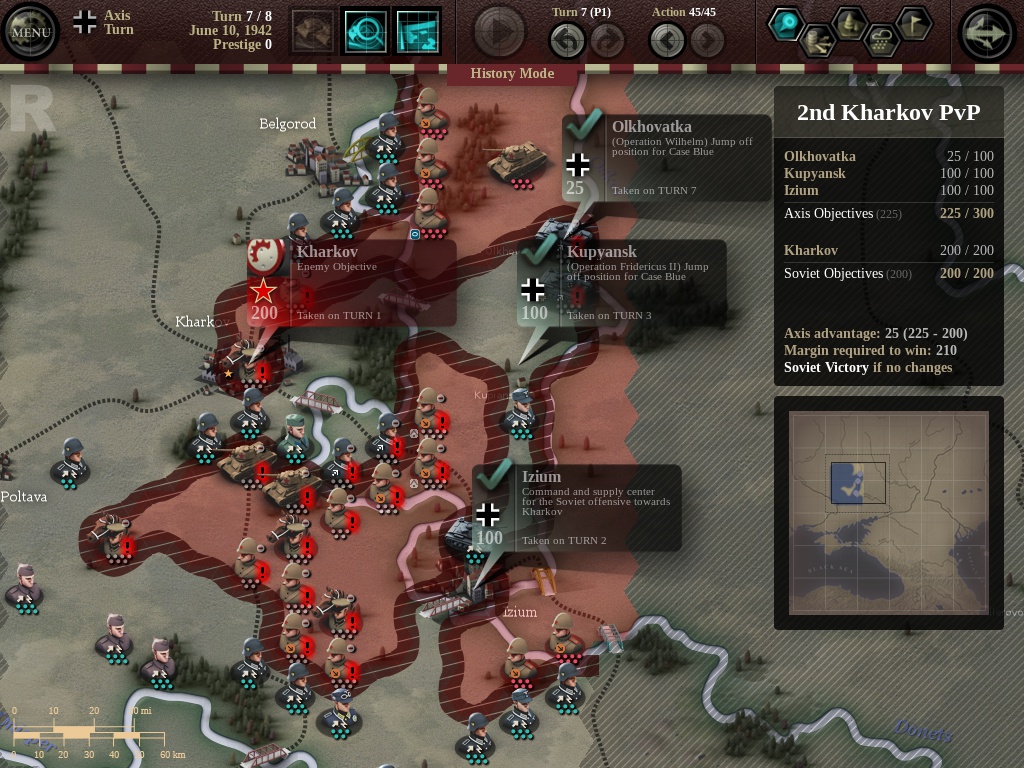 I reviewed this delightful and very challenging World War II strategy
back in December
. When I reviewed it I saw people asking about the possibility of a demo or an enhanced multiplayer, but there was no sign of either of those things coming at out then. It's been quite some time since then and a demo just came out for PC and Mac, while the developers at
2x2 Games
are also working on making multiplayer easier to use and just generally better. Head on over to the Unity of Command website to check the demo, but here is a quick overview for anyone who doesn't want to check out the review.
Unity of Command is a deep strategy game that focuses on the Eastern Front of World War II. It has a bright graphical style that fits the game quite well. The game has two singleplayer campaigns, one for Germany and one for Russia, and also multiplayer. Each campaign gives you a map and takes you through individual battles. Each battle has different objectives and you earn a rating based how quickly you accomplish those objectives. Some levels require you to achieve a specific number of points or higher in order to unlock all possible routes. Unity of Command is difficult, but the strategy is deep with its supply routes, weather and many tactical considerations. Try the demo to see what how the game runs and if you want to purchase it you may do so from the developer directly for
$30
. Thanks for checking it out.
Main Website:
http://unityofcommand.net/
-Written by Sean Cargle